Soleimani was killed in an US air strike which is considering as potential turning point in the Middle East and are expected to draw severe retaliation.
Tensions between the United States and Iran escalated on Friday after a US air strike killed Qassem Soleimani, the head of Iran's elite Quds Force, and Abu Mahdi al-Muhandis, the deputy commander of Iran-backed militias known as the Popular Mobilization Forces, or PMF.
The Pentagon confirmed the strike, saying it came "at the direction of the president".
Read More:
Soleimani and al-Muhandis's deaths are a potential turning point in the Middle East and are expected to draw severe retaliation from Iran and the forces it backs in the region against Israel and US interests.
Washington is committed to "de-escalation" after a US air strike in Baghdad killed Qassem Soleimani, Secretary of State Mike Pompeo said.
Pompeo said on Twitter that he spoke to British Foreign Minister Dominic Raab and China's top diplomat Yang Jiechi about the US decision to eliminate Soleimani.
Flags at Iranian embassies abroad were ordered to fly at half-mast and preparations were being made for Soleimani's body to be transferred to Iran. The date for the funeral has yet to be announced.
Responding to the US' killing of Soleimani, Iran's National Security Council spokesman Keyvan Khosravi said "the legal, political, security, and military consequences of this crime is on the US government".
"The costs that Washington has to pay will be much more severe than the mirage-like achievements of this sort of blind moves," he added.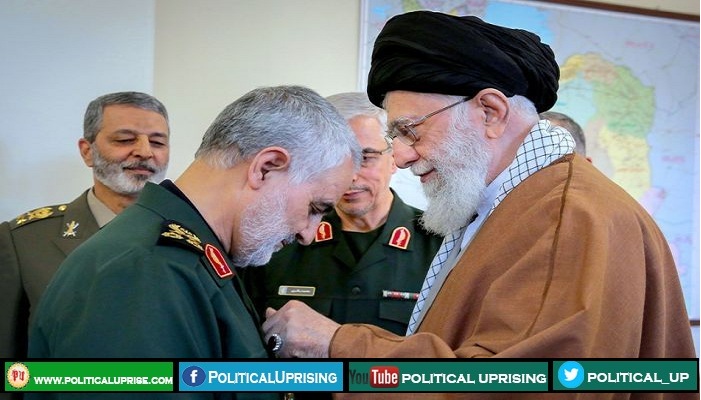 Tens of thousands of people took to the streets in Iran to protest against US "crimes", after US strikes killed Soleimani.
Chanting "Death to America" and holding up posters of the slain commander, the demonstrators filled streets for several blocks in central Tehran after Friday prayers.
State news agency IRNA reported similar demonstrations in the cities of Arak, Bojnourd, Hamedan, Hormozgan, Sanandaj, Semnan, Shiraz and Yazd.
Iran's supreme leader appointed Esmail Qaani as the new head of the Revolutionary Guards' foreign operations arm.
"Following the martyrdom of the glorious general haj Qassem Soleimani, I name Brigadier General Esmail Qaani as the commander of the Quds Force of the Islamic Revolutionary Guard Corps," Ayatollah Ali Khamenei said in a statement posted on his official website.
The United States is urging US citizens to leave Iraq "immediately", citing "heightened tensions in Iraq and the region".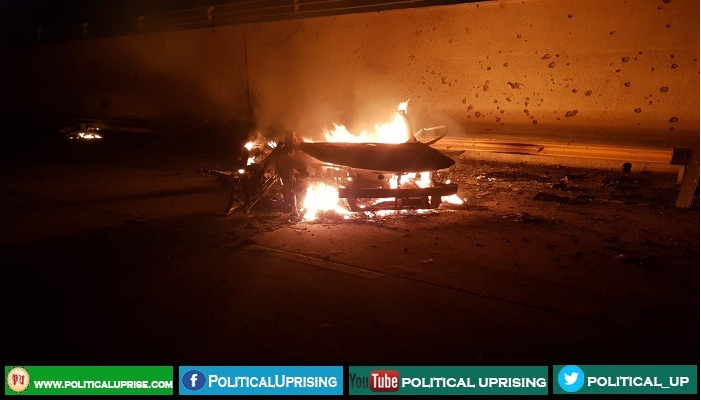 A State Department statement added that "due to Iranian-backed militia attacks at the US Embassy compound, all consular operations are suspended. US citizens should not approach the Embassy."
That comes after a crowd attempted to storm the embassy in Baghdad earlier this week to protest US air strikes against a militia supported by Iran.
Lebanon's Hezbollah leader Sayyed Hassan Nasrallah said his group would continue the path of Soleimani after his death, broadcaster reported.
Nasrallah said the US would not be able to achieve its goals with this "big crime" and just punishment was the responsibility of all fighters, broadcaster reported.
Israel's military had gone on heightened alert amid fears that Iran could strike through its regional allies such as Hezbollah to the north, or through Palestinian group Hamas and Islamic Jihad in Gaza.
Israel's foreign ministry and defence officials announced a high-security alert at Israel's oversea delegations, fearing retaliation by Iran following the death of Soleimani.
Israel's defence minister summoned the country's military and security chiefs to Tel Aviv in the wake of the killing. Meanwhile, Prime Minister Benjamin Netanyahu has reportedly cut short his trip to Greece.
Syria strongly condemns the "treacherous, criminal American aggression" that led to the killing of Iranian Major-General Qassem Soleimani, state news agency SANA cited a foreign ministry source as saying.
The source said the attack constituted a "serious escalation" and reaffirmed U.S. responsibility for instability in Iraq, according to SANA.
Iraq's prominent Shia cleric Muqtada al-Sadr said the killing of Soleimani was targeting Iraq's opposition and Jihad, adding that it will not weaken its resolve.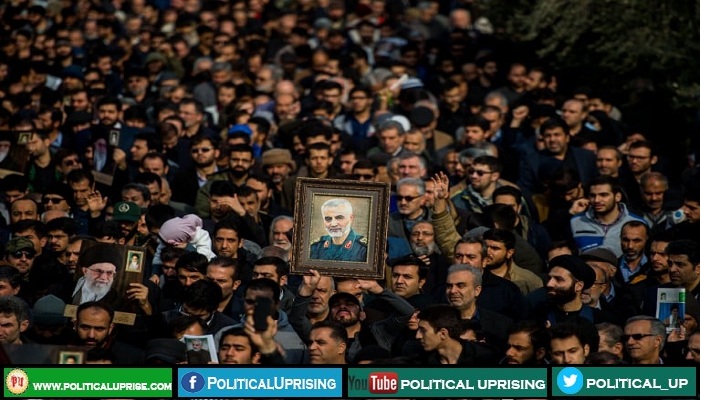 In a statement, Al-Sadr called on his militias Army of Imam Mahdi and "other national and disciplined" armed groups to be prepared to protect Iraq. He also sent his condolences to Iran.
Qays al-Khazali, the head of Asaib Ahl al-Haq armed faction, said "all fighters should be on high alert for upcoming battle and great victory".
"The end of Israel and removal of the US from the region will be the result of the assassination of Soleimani and Muhandis," he said in a statement published by Iraqi media.
Prime Minister Benjamin Netanyahu returned to Israel from Athens ahead of schedule due to the security situation following the confirmed killing of IRGC Quds Force commander Qasem Soleimani by United States forces.
After landing back in Israel, Netanyahu stressed that "Just as Israel has the right of self-defense, the United States has exactly the same right."
The Foreign Ministry and security officials have placed Israeli embassies and consuls around the world on high alert following the targeted killing of IRGC Quds Force commander.
Soleimani death is potential turning point in the Middle East and may leads to severe results.