Pakistani PM Imran Khan has carried out a reshuffle of ministers in cabinet positions,removes Khusro Bakhtiar as National Food Security Minister.

Prime Minister Imran Khan carried out a reshuffle of ministers in cabinet positions on Monday, appointing Makhdoom Khusro Bakhtiar as the Federal Minister for Economic Affairs after taking back charge of the Minister of National Food Security from him two days after his name emerged as a major beneficiary in an investigation report into recent sugar crisis.
The Prime Minister's Office announced a major reshuffle of the federal cabinet as Syed Fakhar Imam was made the new Federal Minister for Minister of National Food Security, Hammad Azhar as Federal Minister for Industries, Azam Sawati as Federal Minister for Narcotics Control.
Pakistan warns Trump govt of Spoilers on Afghan Peace deal
Meanwhile, the prime minister has accepted the resignation of Muttahida Qaumi Movement-Pakistan's (MQM-P) Khalid Maqbool Siddique as the Federal Minister for Information Technology and Telecommunication.MQM-P's Amin ul Haq has been given the charge of IT ministry.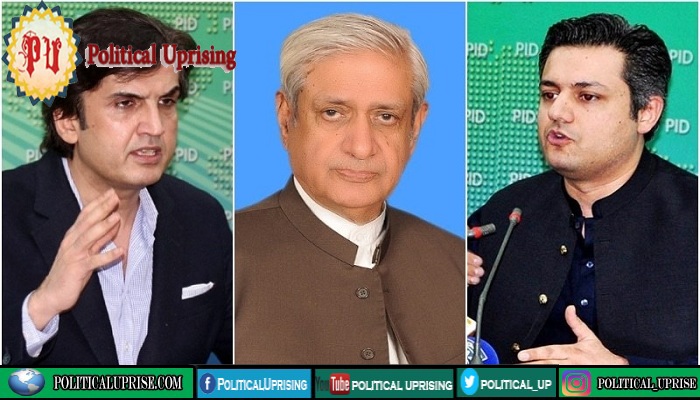 Among other changes, Babar Awan was appointed as the adviser for Parliamentary Affairs.Mohammad Shahzad Arbab was removed from being the adviser to PM on establishment, Hashim Popalzai was removed from being the secretary ministry of food security while Omar Hameed was transferred and appointed as secretary ministry of food security.
PM Imran on Sunday had vowed not to spare those found guilty of creating and profiteering off the sugar and wheat crises once he received the detailed forensic reports of an FIA-led commission's preliminary findings on April 25.
"As promised, the preliminary reports into the sudden price hikes of sugar and wheat have been released immediately without alteration/tampering," the premier wrote on his official Twitter handle.
FATF to decide Pakistan's fate today
The tweet came a day after the high-powered inquiry body in its 32-page report termed the Pakistan Tehreek-e-Insaf (PTI) government's decision to allow the export of sugar unjustified as it had caused a 30% increase in its price.
The commission further revealed that PTI's former secretary general Jahangir Khan Tareen and Bakhtiar were among the main beneficiaries of this move.
The premier noted that making such a report public was unprecedented in the country's history.
"Previous political leaderships, because of their vested interests and compromises, lacked the moral courage to order and release such reports," he added.