Officials from 40 countries as well as private donors gathered at a meeting in Geneva as Islamabad sought funds to cover half of a recovery bill.

International donors committed over $9 billion to help Pakistan recover from ruinous floods last year, exceeding its external financing goals and paving the way for a new model on raising funds to fight climate disasters in poorer countries.
The meeting's co-hosts, the United Nations and Pakistan's government, said more than $9 billion had been pledged from bilateral and multilateral partners.
Pakistan satisfies financial watchdog, process to remove from grey list begin
Among the donors were the Islamic Development Bank ($4.2 bln), the World Bank ($2 bln), Saudi Arabia ($1 bln), as well as the European Union and China, Pakistan Information Minister Marriyum Aurangzeb said. France and the United States also made contributions.
"Today has truly been a day which gives us great hope," said Hina Rabbani Khar, Pakistan's minister of state for foreign affairs. "I think the message from the world is clear: the world will stand by those who go through any national calamity."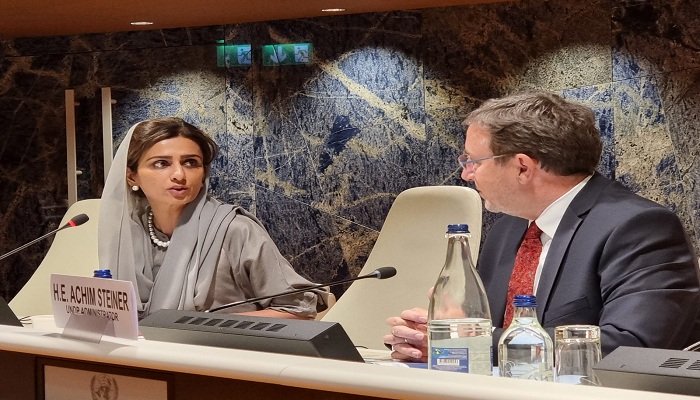 Achim Steiner, the United Nations Development Programme Administrator, characterised the outcome of the conference – where pledges exceeded Pakistan's goal – as "quite unusual", saying that donor pledges often fell short of objectives.
Canadian mining company ended dispute with Pakistan
Waters are still receding from the floods caused by monsoon rains and melting glaciers that killed at least 1,700 people, displaced around 8 million and destroyed key infrastructure.
Earlier on Monday, U.N. Secretary General Antonio Guterres called for massive investments to help Pakistan recover from what he called a "climate disaster of monumental scale".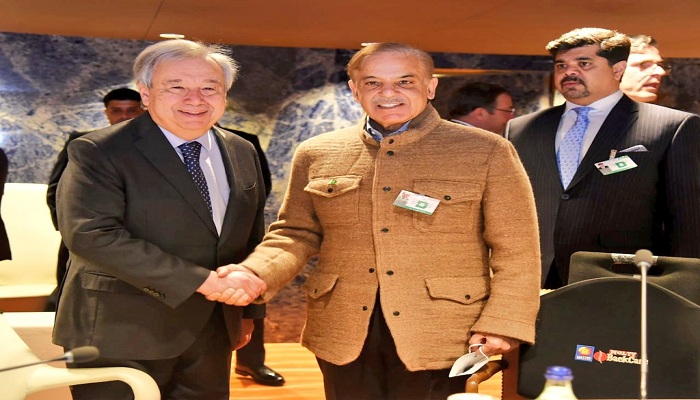 "Pakistan is doubly victimised by climate chaos and a morally bankrupt global financial system," he added. He later elaborated saying the current system was "biased" towards the rich countries who conceived it.
Additional funding is crucial to Pakistan amid growing concerns about its ability to pay for imports such as energy and food and to meet sovereign debt obligations abroad.
Prime Minister Shehbaz Sharif said the country was committed to the IMF programme but that he was asking the IMF for "breathing space" to meet its commitments, without elaborating.
First transgender madrasa in Pakistan breaks barriers
"I am asking for a new lifeline for people who need to power our economy and re-enter the 21st century with a future that is protected from such extreme risks to human security," he said.
Millions of homes, tens of thousands of schools as well as thousands of kilometres of roads and railways still need to be rebuilt, the U.N. says.
Efforts to secure funding for the initial emergency phase of the disaster response were disappointing, with a humanitarian aid package of $816 million less than half funded, U.N. data showed.